Leixlip Educate Together National School, is a newly-founded co-educational primary school, situated in the grounds of Leixlip Amenities Centre. We opened in September 2019 with one Junior Infant class, and are now accepting enrolments for both Junior and Senior Infants, 2020.
Educate Together schools are national schools, open to all children, irrespective of their social, cultural or religious background. Our ethos is inclusive; and it is our aim to ensure that no child is an outsider. We are child-centred and focus on the best educational outcome for your child.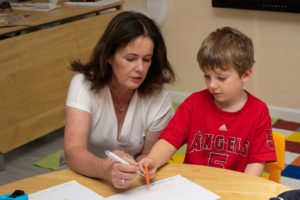 Like all national schools, we teach the full eleven subjects of the Primary School Curriculum. However, as an equality-based school, our Learn Together Ethical Education Curriculum replaces Religious Instruction. Our pupils learn about different belief systems without promoting any one world view over another. Our Learn Together Curriculum also includes strands on Moral and Spirituality, Equality and Justice, Belief Systems, and Ethics and the Environment.
For further information on our school, call us on 086 8368959 or visit our https://leixlipetns.ie.
The enrolment form is available online at https://leixlipetns.ie/admissions/