Leixlip Educate Together National School is an equality-based, co-educational, child-centered and democratically-run primary school under the patronage of Educate Together. The school is currently and temporarily located in the Leixlip Amenities Sports Centre.   We opened in September 2019 with one Junior Infant class, and each year, we take in two Junior Infant classes until, eventually, we have every class up to sixth.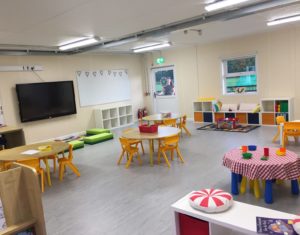 The school operates under Department of Education rules and regulations, follows the National Primary School Curriculum, and is subject to the same level of inspection from the State Inspectorate as all other Primary Schools in the country.
Our ethos is inclusive; and it is our aim to ensure, to the best of our ability and resources, that no child is an outsider. The staff work to educate the children to fulfill their intellectual, creative, social, physical and emotional potential. As well as all the other academic subjects, we teach the 'Learn Together' Ethical Education curriculum which studies and discusses different religions, beliefs and non-belief systems, values, and ethical and environmental issues.