Below is a list of the Leixlip ETNS Board members and their roles:
Catherine Hare, Chairperson,
Mary McDowell, Principal and Secretary of Board of Management 
Anne Finn, Community Representative and Treasurer
Lindsay Mahon, Patron Represenative
Paul Murray, Community Representative
Niamh Haughton, Teacher Nominee
Stefania Csatho, Parent Nominee (Mother)
Rahul Jadhav, Parent Nominee (Father)
What is the Board of Management (BOM)?
The Board of Management is responsible for the management of the school on behalf of Educate Together (our school's patron), for the benefit of the students and their parents. Our principal is responsible for teaching and learning and the day-to-day management of the school.
The BOM works closely with the Principal to ensure that the primary curriculum is delivered to the school's pupils in a safe, secure, positive, enriching environment. It consults with the patron on matters of ethos.
The BOM is responsible for: recruitment of teachers and ancillary staff, for complying with Department of Education rules and regulations on a wide range of matters, for development of the school plan and policies, for routine maintenance of the school facilities and for managing the school finances.
The BOM publish an Agreed Report following each meeting.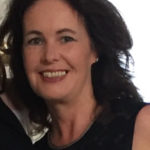 School Principal, Mary McDowell